SLED sales executive Caryn Otto joins Steady amid growing public-sector demand for income verification solutions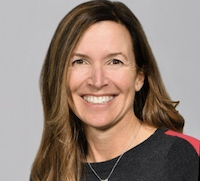 ATLANTA, GA — JULY 1, 2023 — Steady, which works with federal and state governments, lenders, and other organizations to streamline income verification for the non-standard workforce, today announced that Caryn Otto has joined the team as Director of Government Sales. Otto brings more than a decade of experience working with innovative state leaders across SNAP, Medicaid, UI, etc. to adopt technology-enabled solutions, most recently serving as a Senior Sales Executive at Thomson Reuters.
"The country's workforce is changing fast, but state agencies' approach to benefits isn't keeping up — and they know it," said James Haberlen, Steady's Chief Commercial Officer. "Caryn's experience working with state leaders across the country will act as a force multiplier for our work to rethink income verification in ways that benefit states and their citizens alike."
Non-standard workers such as 1099 and gig earners, who now make up more than one-third of the U.S. labor force, often struggle to access public benefits like SNAP, TANF, and Medicaid due to complex and paperwork-intensive application processes. As state leaders across the country grapple with a growing number of benefit applications from non-standard workers, Steady's Income Passport is enabling them to verify income in real time, helping both streamline the verification process and reduce fraud. In pilot programs in Alabama and Louisiana, the Income Passport compressed claim processing time from 30-60 minutes to 1-2 minutes, decreased time to delivery of benefits from 21 days to <1 day, and mitigated fraudulent behavior by more than 90 percent.
"I'm thrilled to join Steady at this pivotal point in not just the organization's growth — but also federal and state leaders' approach to rethinking public benefits," said Otto. "It's past time for the country's benefits infrastructure to keep up with the changing nature of work. Steady's unique approach, and commitment to social impact, have the potential to help build a system that ensures workers and their families can get the financial support they need."
Steady launched in 2017 with the goal of harnessing the potential of emerging technology to alleviate poverty. In the wake of the pandemic, several state governments partnered with Steady to create workflow solutions to support administration of unemployment insurance and other safety net benefits for non-standard workers. The company is also the leading administrator and impact data provider for cash assistance grants in partnership with cities nationwide including Baltimore, San Diego, Tacoma, Gainesville and more.

For more information about Steady's work, visit www.steadyiq.com.